Entering Le Mans, challenge to Nürburgring 32. Therefore, large-sized body and weight increase, There is an anecdote with a certain interview and a minus image 33. However, it may be an extraordinary thought that Nissan of that time could put in "R".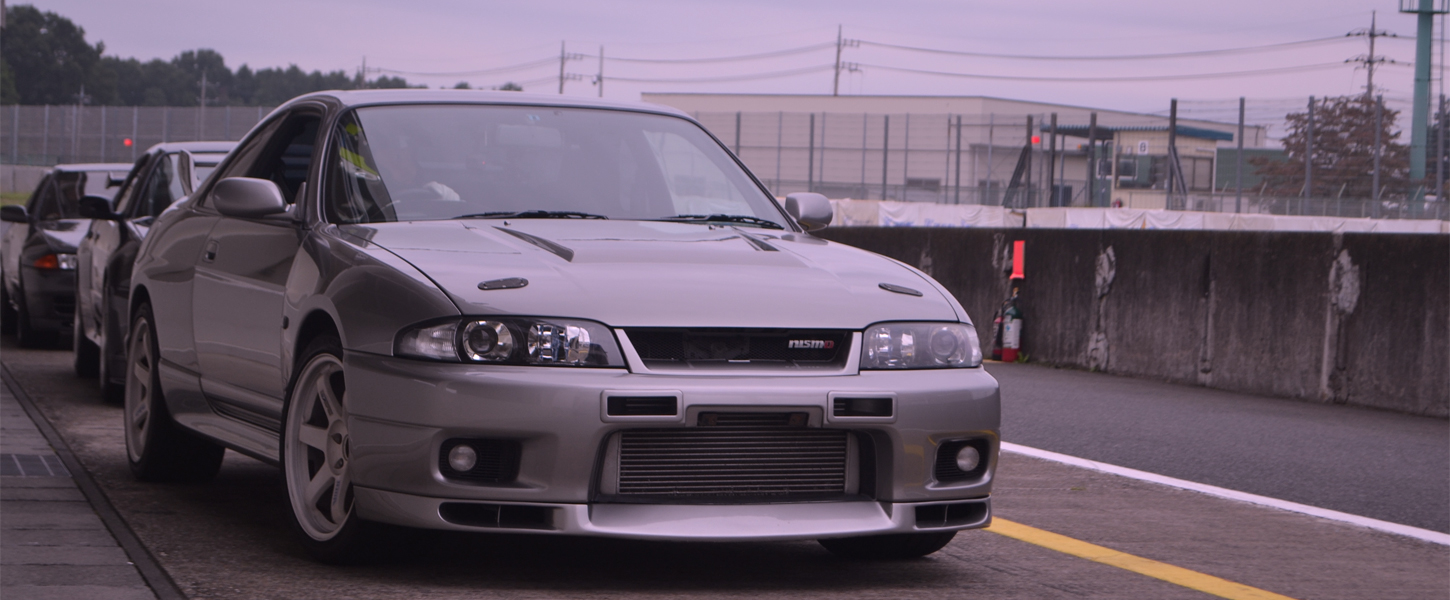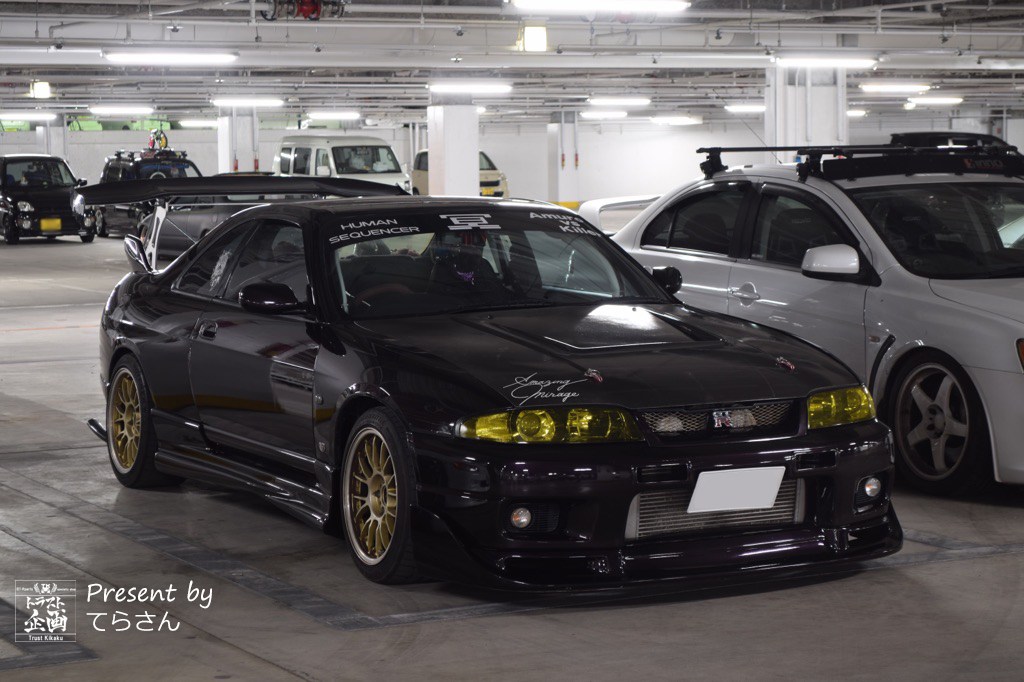 Extensive chassis strengthening, turnability improved
Employing the 3rd number body of the 9th skyline, the R33GT-R which became wider further improved the comfort, but it increased in size and increased in weight by 30 kg. However, because it was aimed at improving performance, actual turning characteristics, body, suspension, etc. are greatly reinforced.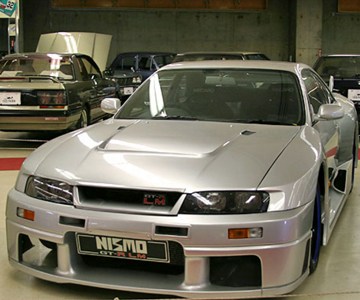 NISMO GT-R LM
Homologation model for Le Mans participation
Along with Le Mans participation, the regulation of FIA "There must always be a commercially available model in the GT machine." For this reason, only one is produced GT-R of illusion.
Around the suspension was able to be added, but the monocoque body, engine and so on were intact. The drive system was not FR 4 WD, FR.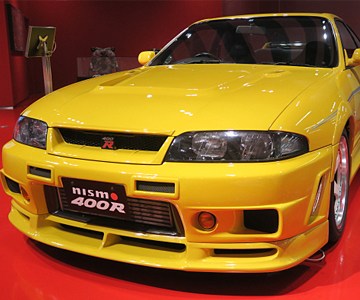 NISMO 400R
2.8 liter 400 hp model
The specification of 400 horsepower is the source of the model name. The on-board engine has expanded both the bore and stroke of RB 26 DETT of the N1 endurance race specification. The cooling system also has large capacity and large size, and the suspension is using the reinforced parts for the Billstein damper and the bushings for the dedicated spring.
Model sold at 99 units and 12 million yen production.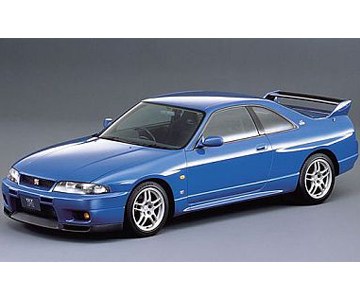 LM Limited
Le Mans participation commemorative limited edition car
It was sold as a memorial to Le Mans 24 Hours race, standard car base and V spec base were sold. Body color is both Champion Blue. We installed a special sticker, a front bumper with air intake, a hood top molding, a carbon center rear spoiler and so on.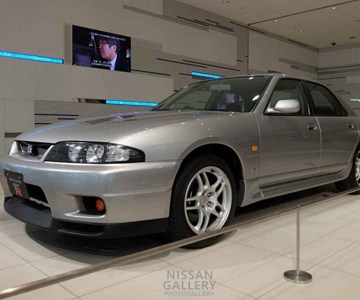 Autech version 40th anniversary
Fierce beast to the sedan
"Domestic highest performance 4-door sports sedan for adults" appeared. It is also a model commemorating the 40th week of the Skyline. The engine and driving system are the same as GT – R, and for 4 – door construction, it is using a floor panel of GT – R instead of sedan base. Also designed for front and rear blister fenders, rear doors and rear seats.
History
Previous term
January 6, 1995     Sold on
Medium term
1996     Homologation model production for Le Mans participation
January 22, 1996     Minor change
January 23, 1996     Limited car NISMO 400 R appearance
May 21, 1996     Limited car LM Limited has appeared

Late stage
February 3, 1997     Second Minor Change
January 16, 1998     Autech version 40th anniversary released
Production volume
Standard car     9871 units
---
V spec     6551 units(Including N1 base specification)

---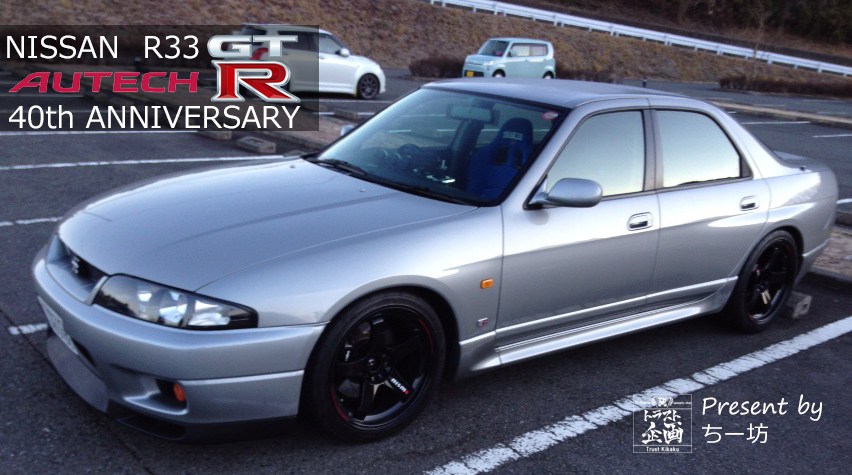 BCNR33
Total length (mm)
4675


Autech version 4775

Full width (mm)
1780
Overall height (mm)
1360


Autech version

1380
Indoor dimensions length (mm)
1820


Autech version 1895

Indoor dimension width (mm)
1415


Autech version 1425

Indoor dimensions High (mm)
1090


Autech version 1115

Wheelbase (mm)
2720
Tread, front (mm)
1480
Tread, back (mm)
1490
Minimum ground clearance (mm)
Early model, medium term model, late model, Autech version 145


V-spec, mid-term V spec 135

Vehicle Weight (kg)
Early model, medium term model, late model 1530
Previous term V-spec, Medium term V-spec 1540
Autech version 1560
Gross vehicle weight (kg)
Early model, medium term model, late model 1750


Previous term V-spec, Medium term V-spec

1760


Autech version 1780

Riding capacity
4
Minimum turning radius (m)
5.7
Drive system

Early, middle, late model, Autech version

Electronically controlled torque split 4 WD Atesa E-TS


Previous term V-spec, Medium term V-spec

Active

LSD

Integrated control4WD ATTESA E-TS PRO

Steering gear type

Rack-and-pinion

Yaw rate feedback

Electron

SUPER HICAS
Suspension, front
Independent suspension Multi link type
Suspension, rear
Independent suspension Multi link type
Brake, front
Ventilated disc Opposed type 4 Piston
Brake, rear
Ventilated disc Opposed type 2 Piston
tire size
245/45ZR17 94V
Fuel tank capacity
65
Gear ratio 1st gear
3.214
Gear ratio 2nd gear
1.925
Gear ratio 3rd gear
1.302
Gear ratio 4th gear
1.000
Gear ratio 5 gear
0.752
Gear ratio back gear
3.369
Final reduction ratio
4.111