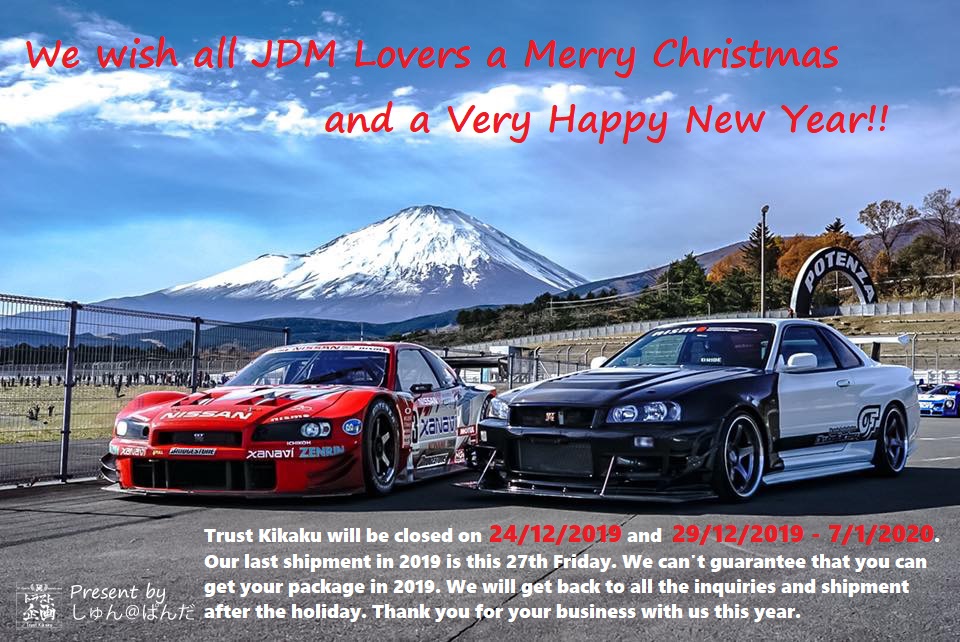 Trust Kikaku will be closed for New Year's Holiday during the following period:
December 24th 2019 ( JST )
             and
December 29th 2019 ~ January 7th, 2020 ( JST )
During this period, we will still be accepting orders.
However, please note that there will be some delays in shipping and delays in replying to inquiries during this time.
Orders made during this period will be shipped out on 2nd week of January as well as replying to all the inquiries.
Please understand that we will be processing inquiries in order, so there may be some delay in replies.
Thank you for your understanding!!
We wish all of you a Merry Christmas and a Happy New Year!!
Trust Kikaku (Overseas Department)