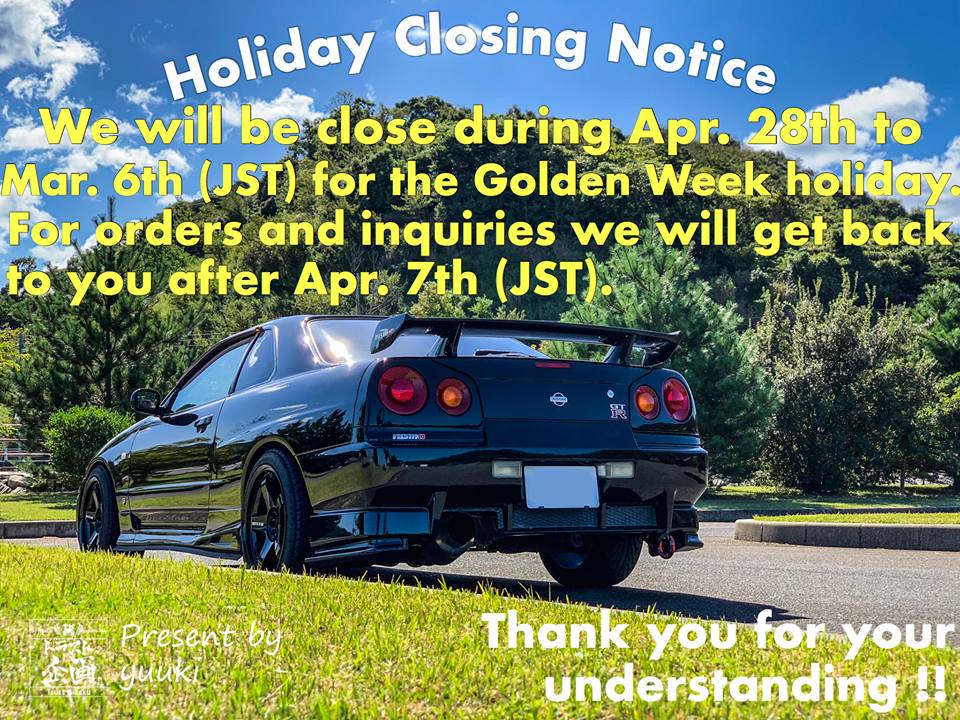 Hello Guys,
Trust Kikaku will be close from April 28th to May 6th (JST) for the Golden Week Holiday in Japan 🇯🇵
There will be delays on orders and inquiries during the period.
We will be back in office on April 7th.
And last shipment before the holidays to overseas is April 26th noon.
Your understanding is highly appreciated!