Can check all the customized and defect points by Trust Kikaku original detailed car report for dealers.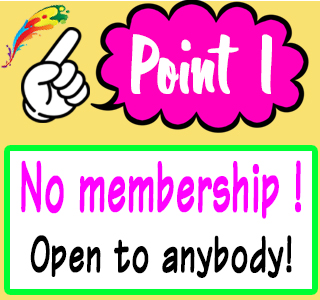 Used car sales pages often need registration to view. Don't you think it very bothering?
Just connect to our URL and anyone can view Trust Kikaku's cars on sale. Easy!
Visit us! You are welcome anytime!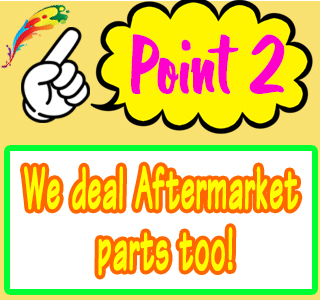 Wide variety of top brand parts in warehouse price!
We have great line-up of used parts, too!
We have wide inventory to meet your needs!
These are the some of the brands we have: Nismo/Tomei/HKS/BRIDE and so on.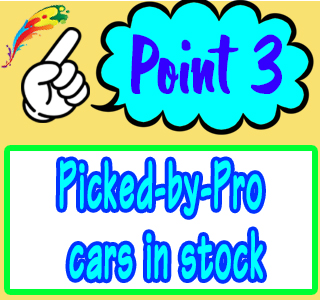 Picked-by-Pro cars in stock
We can get not very available on market sports cars from private seller.
New cars arrived every day!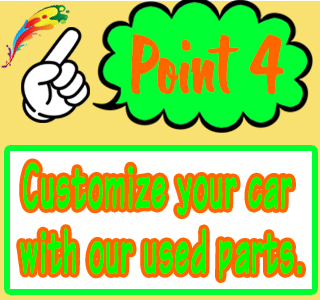 Customize your car with our used parts.
Our huge line ups of used parts meets your custom need!
We can buy your removed parts.
About purchase・Storage and options
For Dealers
For individual customers
Car Storage Service & Options
For Dealers
Listing Price


– For Domestic Buyer


Our price on this page does not include "expenses" like ground transporting fee.
We charge you incurred additional costs separately such as recycling fee, documentation fee (upon request) and so on.


– For International Buyer


The price on each page does not include some costs such as ground transporting fee, documentation fee and custom fees. It is fixed price for cars only.
We charge all cost for exporting/importing to our customers.
Car Condition
All cars that we sale are sold as AS-IS condition.
We do not handle the additional service such as repair or inspection for these cars.
Deposit : 25% of the car price
Once you pick a car to purchase, please make a payment for deposit (25% of the car price ) within a week.
We put the car aside ( reserve ) after we confirm your payment of deposit.
Please note that if a transaction with another customer is completed before we confirm your deposit, transaction will be canceled automatically.
After making payment of deposit
We start preparation for shipping the car after we confirm your deposit. Once we are ready to ship your car, we charge you full payment. (Deposit amount is deducted. )
(

※

We charge you for additional expense separetely if needed. )
Please make a payment by the due date indicated on the invoice.
If we can't confirm your payment within the due date, we cancel the transaction.
The deposit will be a cancelation fee. Non refundable.
Complaints after concluded Sales contract
The used cars we are dealing are all sold as-is.
We can't accept any claims once we made a sales contract. ( Claims like car defects, missing description on our report and so on.)
Be sure to check the actual condition of the car before purchasing.
(

※

Please make an appointment,  If you would like to see the car.)
For individual customers
The price for used cars
Basically, we deal with dealers ONLY. Please contact the authorized dealer you picked for dealing with us on behalf of you.
( Please pick the dealer can provide export /import service from Japan to your country. )
Deposit
We only accept payments from dealers.
Please make a payment via dealer you picked.
◎The reason why we deal only with dealers are…
We and dealers are both professionals of cars,  so we do not do any maintenance on the cars we are selling.
Basically, handling over in its present state, our reports cannot cover everything.
Please use our detailed reports as just a reference and never fail to check the cars and judge their actual state by the dealer you picked on behalf of you.
As for the repair records, please judge if the car has repair record or not  by inspecting the car on site through your dealer.
We report every defects that each car has but there are no guarantees, no warranties and no means of legal recourse. Especially for engine and drivetrain.
Hot to Purchase Trust Kikaku Inventory Vehicles
Please check our blog. >>Check the blog
Car Storage Service & Options
◎Following storage fee is charged after the agreement is  settled.
First month :
FREE

/ Second month : 5,000 JPY

※If you keep storing the car in our warehouse more than 2 months after the agreement is settled, Plan A storage fee is charged automatically.

If you would like to store the car in our warehouse, following storage options are available.
Plan

Detail

Fee

A

Stored under open-air

20,000 JPY / month

B

Stored in warehouse

50,000 JPY / month

C

Stored in warehouse
+ registration in Japan
( You can drive your car )


Test drive by our mechanics and its video.




Report on defects

150,000 JPY / month

Remarks

Idling your car once a month for about 15 minutes on all plans.
◎

Other Options ( An additional fee will be charged. )
・

Protect with car cover
・

Regular inspection
・

Oil replacement
・

Consumable parts replacement ( Plug, Belt and Filter etc.)
・

Test drive by our mechanics + Video of the test drive
◎Troubles during storaging your car
Theft and Act of God


Trust Kikaku is not responsible for any damage or theft on your cars.




Storage insurance is also available with an additional fee.
FAQ
General Questions
Buying
Shipping
General Questions
1.) What is Trust Kikaku Used Car sales only for dealers ?
We started "Trust Kikaku Used Car Sales for Dealers" for the purpose of selling and buying used cars to the trade.
We provide our original detailed report on each car.
We report every good and bad on each car honestly so that dealers can purchase cars with a peace of mind.
We only sell our used cars to used car dealers or car maintenance company in Japan and overseas.
For overseas dealers, we can support you on your car storage and export to your countries.
2.) What is "only for dealers"?
We and dealers are both professional of cars, so we do not do any maintenance on the cars we are selling.
We provide detailed reports on every car honestly, but still our reports cannot cover all.
And also judgement of car condition differs each to their own. Please inspect the car on site carefully.
As for the repair records, please judge if the car has repair records or not by inspecting the car on site.
Please check the actual state of the car for engine and drivetrain defects, too.
We do not accept any complaints/change of the order/ cancellation /return, once you place an order since we and dealers are both professional of cars.
3.) Can I visit during office hours? Do I need to make an appointment?
Please make an appointment by emailing or by calling us in advance.
We have limited staff in the office who speak English.
Please make sure our business days before you come to our office.
If you show up without confirmation, there's a good chance you won't be able to see anything or meet with anyone. Please contact us in advance so you don't waste your valuable time!
4.) Do you give any warranty for the vehicles?
Purchase of vehicles are in a used and as-is condition. Trust Kikaku holds no claim of repair and/or refund for vehicles following purchase.
5.) How do I find spare parts for my vehicle?
We have an online shop and there are Nissan OEM parts & aftermarket parts. If you can not find the parts that you need there, please contact us with the part that you need for the vehicle that you have.
6.) Can I drive the vehicle away from your location?
It is not possible. Some transactions are required for driving in Japan.
7.) I can not find a used car that I want on your website.
There are all used stocks for sale on our website. If you do not find a car that you want, please keep to check the inventory.
We update the listing every week.
Buying & Paying
1.) What currencies do you accept?
We accept payment in Japanese yen only. No other currencies are accepted.
Please note that all payments must be in the form of a bank remittance so that the buyer and seller have official written record of the payment transaction. Under no circumstances do we accept any form of cash.
2.) What kind of payment methods can we use?
We accept payments via bank wire transfer only.
3.) Can you provide me with a receipt for my payment?
No, we do not provide receipts. The bank remittance provides an official written record of the payment transaction for both the buyer and seller.
4.) Who is responsible for paying the bank transfer fee?
The buyer is responsible for all bank fees. Please confirm the cost of this fee with your bank before closing the purchase agreement with our staff.
Shipping
1.) What are the countries that you export to?
We can export to any country where there is a legal law to import Used vehicles from Japan.
2.) What is CIF, C&F, and FOB?
*CIF (cost,insurance, and freight), *C&F (cost and freight), *FOB (free on board)
3.) What are the shipping costs to USA?
Shipping a vehicles from Japan to USA has a fairly static cost of $5000-$6000. This includes loading, transportation, custom charges and import fees.
Also, we can deliver the car to the front door of the customer for extra fee depends on the location.
4.) Is there any import regulations for my country?
Various Import Regulations governing the import of vehicles to your country.
You shall confirm import regulation by your own responsibility and shall obtain all necessary governmental approval and permission.
https://trustplanning.world/import-regulations/
NOTE: Please also check import regulations with local authorities for the latest updates by yourself.
5.) Which country can you export?
We can organize exporting used car to USA, AUS, UK, Germany, and Canada.
Customers who live in other countries than above, please purchase through Be Forward.
6.) What is "Be Forward?"
Be Forward is a specialist of exporting/importing. They have many branches in overseas and can handle all transaction for exporting.
Here is our lists on Be Forward.
▼Be Forward▼