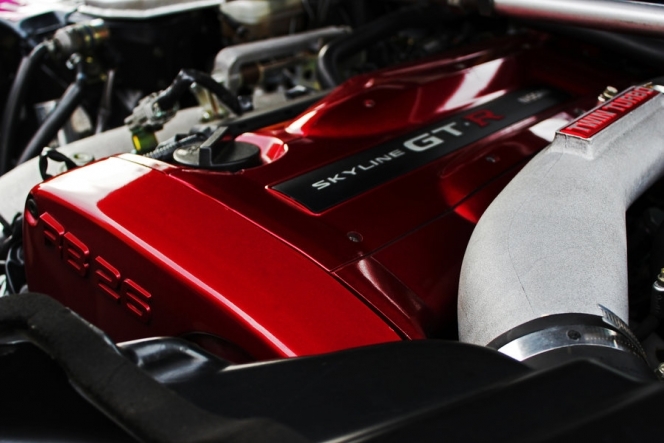 Since the time when these engines appeared, the fans started arguing whether RB26 or 2JZ was better, more reliable and powerful. Though many years have passed, but such talks still continue.
RB26DETT Engine
The RB26DETT is a 2.6 litee, inline six cylinder, twin-turbocharged engine based on Nissan's RB family. This engine first saw duty in the 1989 (R32) Nissan Skyline GT-R and had a long and successful career powering the R33 and R34 GT-R variants for over thirteen years.
2JZ-GTE Engine
The 2JZ-GTE was launched in 1991, powering the Toyota Aristo V (JZS147) before finding it's home in the JZA80 model Toyota Supra.The 2JZ-GTE was first designed as Toyota's response to Nissan's wildly successful RB26DETT engine. The 2JZ-GTE carried many of the strengths of the 1JZ and built upon them with a larger displacement and more advanced Hitachi sequential turbo chargers. The 2JZ retains the 86mm bore that the 1JZ has, but its stroke is increased from 71.5mm to 86mm.
The 2JZ-GTE was immortalized in popular culture through the Fast & The Furious movie franchise. The late Paul Walker's character built and drove his 2JZ-GTE powered Toyota Supra "10 second car" in many memorable scenes.
Which One is Better?
To answer the question "RB26 vs 2JZ?". Well, I think that's it's pretty clear which is the better engine. The 2JZ can hold up to more power, make more power, source parts very easily, and is cheaper to buy and build. However, the RB26 is arguably the cooler of the two, mostly due to its rarity in the US.