We are going to share you information from a magazine that sold in Japan.
Have you ever heard "Option"?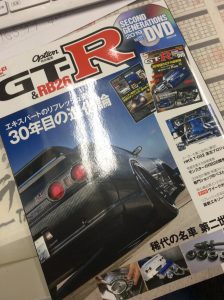 Maintenance for GT-R is featured on the magazine in this month.
★Troubles & Measures★ Stuck Fuel Filter : R32 R33 R34
■Engine Bay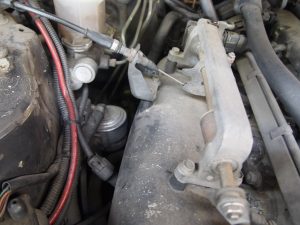 Main problem : Engine does not pick-up smoothly.
① Stuck Fuel Filter : R32 R33 R34
A Fuel filter is required to replace regularly as with air cleaner.
It is needed to change to new one when setting ECU.
Because fuel adjustment is getting lower due to high-rolling if a fuel filter is stuck.
It is better to change fuel pump as well.
And it happens that fuel pressure is getting lower due to a fuel pressure regulator is not working well.
You can save the wage if you ask to change it at the same time.
We do not have the used parts.
Please contact us if you would like to order it.