③ Problem Of Power Transistor : R32/R33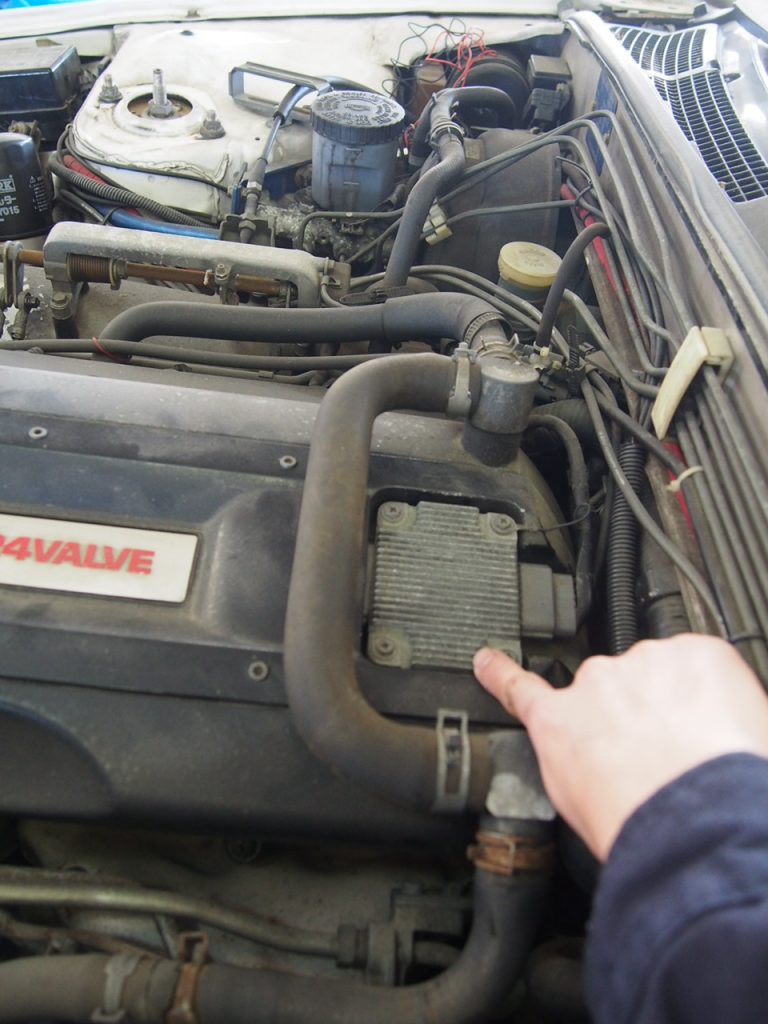 A power transistor is mounted above an engine (R32&R33 GT-R) and it's received heat directly.
it might have a problem if it is getting worse something when you are driving.
If it is broken, there are some problems like idling is not stable, tapping noise happens when engine speed is high.
There's a possibility that turbocharger will be broken due to an accident fire if open an engine at full throttle
We recommend to change from PTU to plasma direct for improving output.
Main Problems
・Engine does not work well after warming-up.
・Engine ignition does not work during high speed rotation.