⑤ Mass Air Flow Seosr Trouble : R32/R33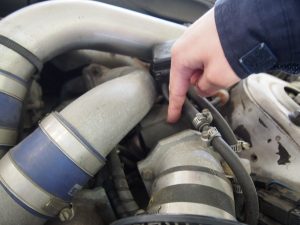 The most major problem of engine is here.
Unavailable to measure air-volume due to worn mass air flow sensor or oil stains stuck on sensor, and makes engine troubles.
There are some problems like idling is not stable, an engine stall, or an engine ignition does not work properly.
But brand new mass air flow seonsor is expensive, actually…
If you change to D-jetro, these troubles may be reduced.
Main Troubles
・Idling is not stable
・Engine Stall
・Engine ignition does not work properly.