Midori Seibi Center is well known and trustworthy company that Japan can boast to the world.💐
We have been dealing Midori Seibi Center products, and finally, we got a chance to visit the company end of last year💕😍

We have met at many car events before, but we could know more about Midori Seibi Center by this time's visit.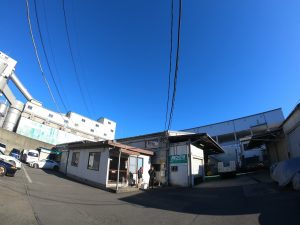 I believe that everyone visited Midori Seibi Center feel like as if
CEO, Mr. Uchinaga is " Dad "
CEO's wife is " Mom "
That is Midori Seibi Center.
I introduce you one of Mr. Uchinaga's word that really moved.
「整備っていうのは、整えて備えること」
Japanese word "整備" ( Seibi ) is " Maintenance " in English.
Chinese character has many meanings.
"整える" means make the condition meets one's ideal.
Mr. Uchinaga listens to the car owners and understand what is the ideal state of his/her car state is. And check all the parts to make the car meets the owner's ideal.
"備える" means prepare for future problem.
  " Maintenance " is to make the car meets both"整える" and "備える".
Sorry, I made his simple and meaningful word complicated…
Anyway, please watch video and find out Mr. Uchinaga's love for cars and his personality.
They are wide variety of minicars that CEO's wife collected are displayed in their office.🤩
We are huge fan of Midori Seibi Center ourselves, and we made this video because we want JDM lovers to know them too!
How nice to have trustworthy company like Midori Seibi Center💕💕
Please feel free to contact us if you have any question or you would like to purchase their product❗️