Hi there❢
We got interviewed from eBay on Last Wednesday❕Yayyyy!✨🎉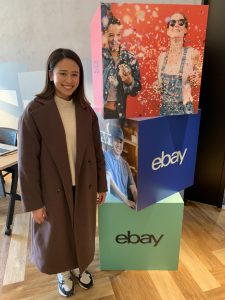 Actually, our business of overseas was started from eBay.
We've sold our parts there for about 6 years, and it was a good market for everyone to get to know us.
So we could make a good relationship with our customer there.
Hannah went to Tokyo to on behalf of our team.
She talked about our business and why started eBay, and how to do business with our customers.
The venue was full scale studio and she was really nervous. haha
eBay is making video of it and will update in near future.
We will let you know once the video is distributed.
Anyway we proud of getting interview from eBay because we are really happy that they understood our effort.
I can't wait to see the video😊💛