⑦Coolant Leak from Radiator Swage : R32/R33/R34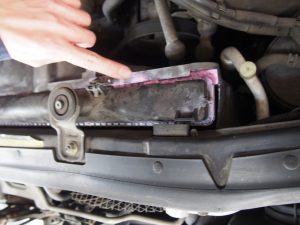 If a water temp gauge is not working properly, you should be check a radiator.
There is a possibility to leak from swage part.
If it smells sweet from an engine bay, it definitely happens.
Figures of water temp gauge is not changed so much even if coolant decrease in quantity.
It is important to inspect leaking and engine bay regularly.
■Main Problems■
・Water temp is higher than usual.
・It smells sweet.