Finally!! Our used car sales website is opened!!
Thank you very much for tons of used car inquiries from overseas customers.
We were having difficult time to show you what we have easy and clear, so we created this website.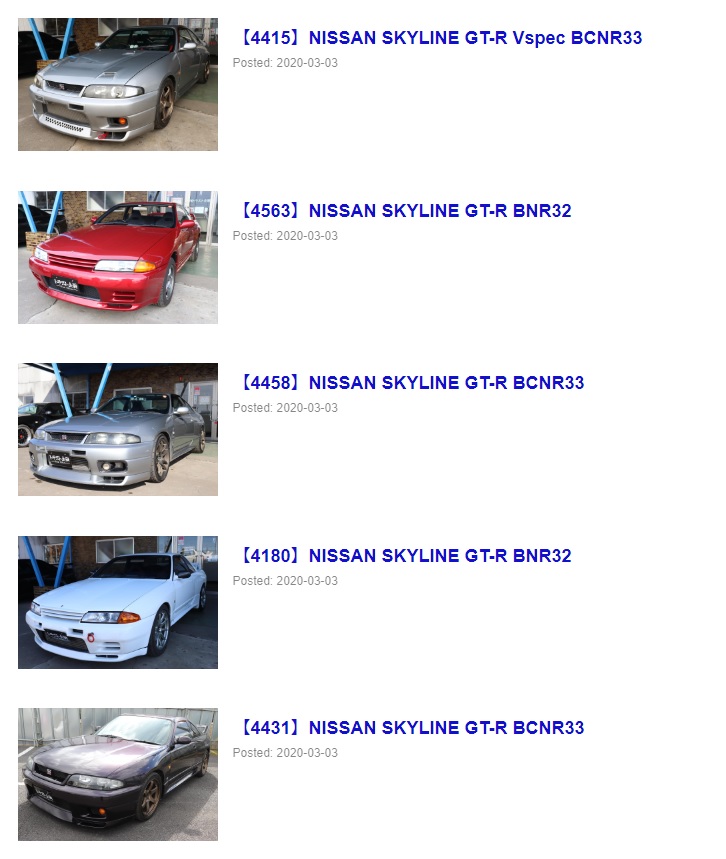 All our used cars for sales are updated on this website from now on.
In this website, we report condition, price, selling points and even its defects on each car honestly.


We have been receiving inquiries from many individual customers, but importing and exporting used cars are only available on B to B.
Since we have no overseas branch office right now, we are unable to export our cars directly to individual customers.
We ask our individual customers to prepare local company that can provide import/export service for used cars, or to contact our business associates.
Your understanding is highly appreciated.